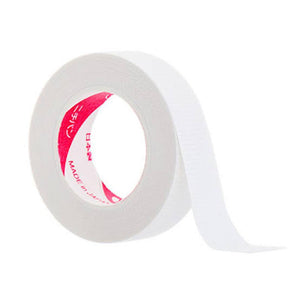 🖤 N I C H I B A N     T A P E 🖤
Do you struggle trying to see the natural lashes? Maybe not on the first client, but the second or third for the day?
Nichiban Tape is your new bestie! Creating a much higher contrast between the natural lashes due to the bright white colour of the tape. It's absolutely perfect for helping to ensure proper isolation of each natural lash!
💎 hypoallergenic
💎 tears easily - no scissors needed
💎 latex free
💎 great for sensitive skin
💎 can be repositioned
💎 available in packs of 1 & 6