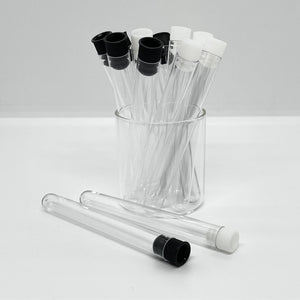 🖤 E M P T Y   W A N D   T U B E S 🖤
After quite a few requests, we have now added the option for "Empty Wand Tubes" to the website.
This allows you to put whichever colour mascara wand you like inside! 🙊
Available in packs of 20 with two colour options - black or white cap.
🔎"Empty Wand Tubes"
👜SHOP NOW: www.baileeandco.com
*For bulk orders please reach out to us via our socials or email*